A New Way to Calculate & Give Zakat with Zoya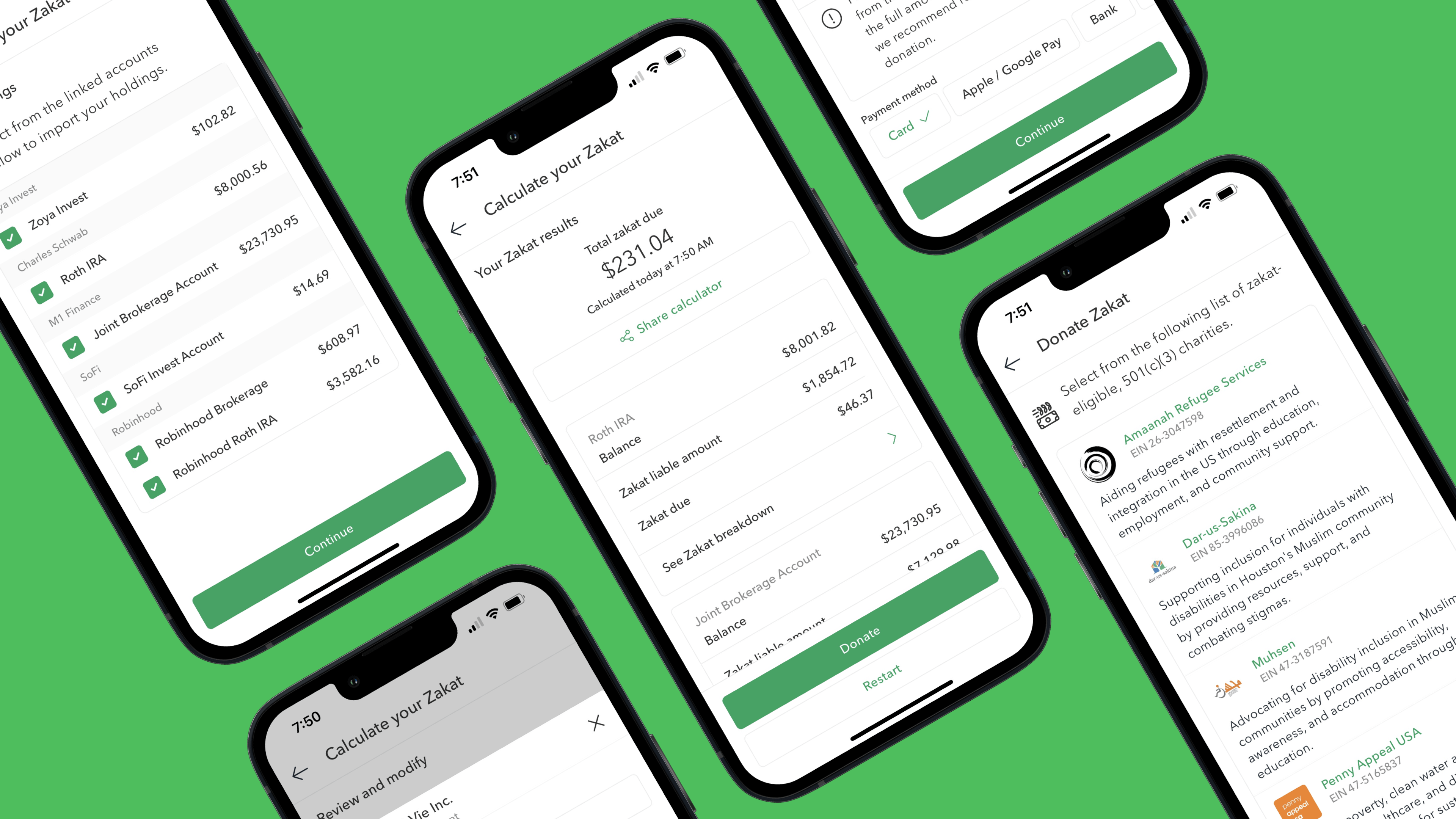 At Zoya, we're committed to empowering Muslims around the world to take control of their financial future while staying true to their faith. As the trusted source for over 100,000 Muslim investors worldwide, Zoya is dedicated to making Shariah-compliant investing accessible and stress-free.
Today, we are excited to announce a new feature to help you fulfill one of the core pillars of Islam: Zakat.
Zakat calculation made simple
Calculating and donating zakat can be a complex process, particularly when it comes to managing diverse investments like stocks, ETFs, mutual funds, and cryptocurrencies. That's why we've worked tirelessly to create a seamless, user-friendly solution that simplifies this process for Muslim investors.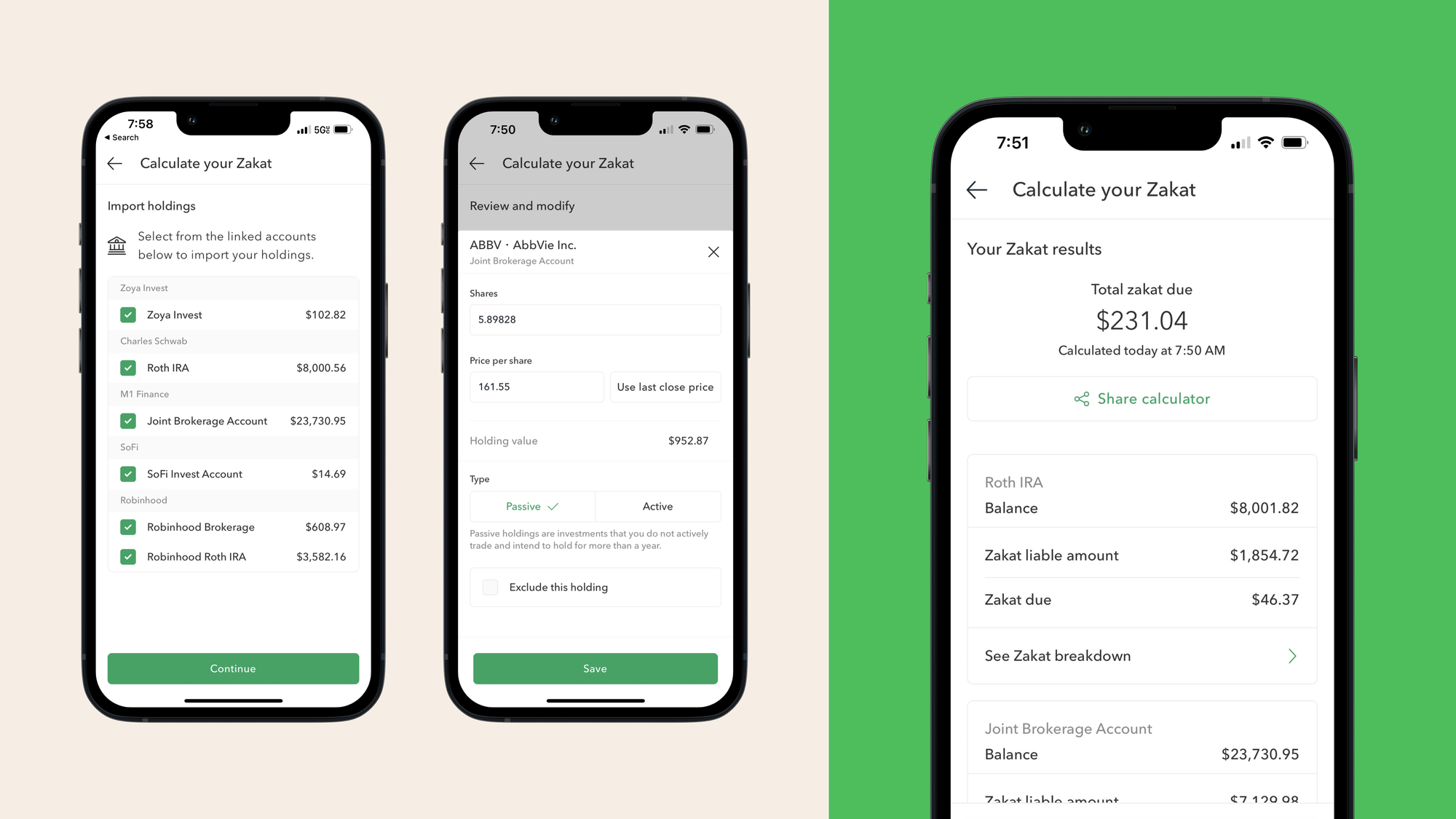 By connecting your brokerage accounts to Zoya, you'll be able to auto-import your holdings and receive instant, accurate zakat calculations across your entire portfolio. No more guesswork or complicated formulas — just transparent results and peace of mind.
Donate with confidence
We've partnered with Every.org to make donating your zakat as easy and secure as possible. Choose from a curated list of zakat-eligible charities and donate using a variety of payment methods, including credit card, bank transfer, Apple/Google Pay, PayPal, Venmo, crypto, stocks, or DAF.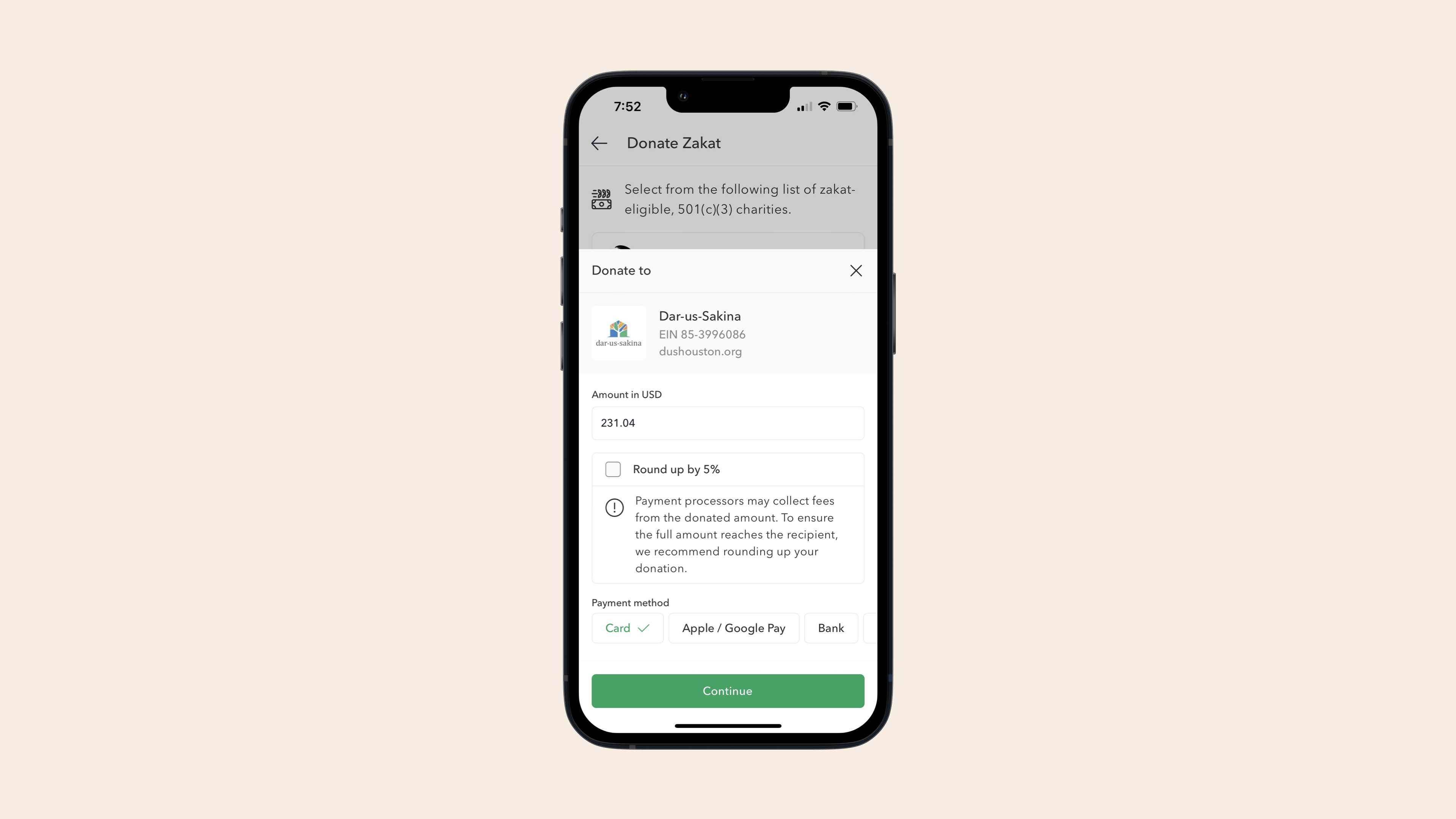 With Zoya and Every.org, you can trust that your contributions are going to the right place.
Empowering Muslims worldwide
Zoya's mission is to provide greater access, transparency, and education around Islamic financial services. This new Zakat feature is just another step toward achieving that vision, making it easier than ever for Muslims to manage their finances in accordance with their values.
Give it a try, and let us know what you think — your feedback helps us continually improve and expand our services to better serve the global Muslim community.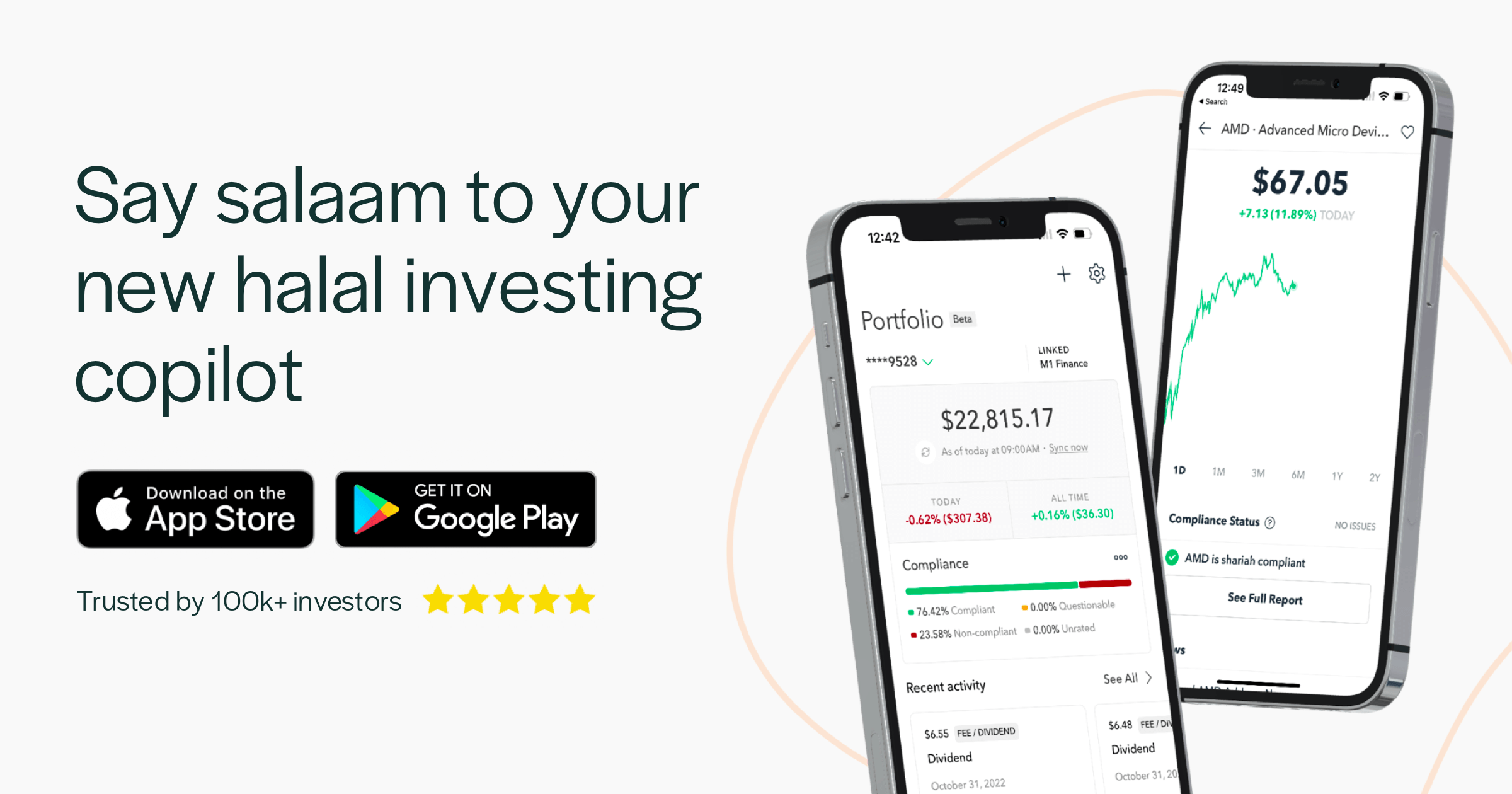 Zoya: Halal Investing App
Zoya makes halal investing easy by helping you build and monitor a shariah compliant investment portfolio with confidence and clarity.
Install